Illness:  Anne C., Linnea J., and Elita H.
Bereavement:  Tannis R. and Marta N.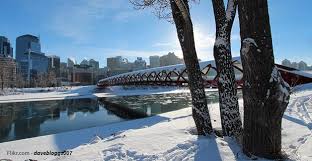 Subscribe for CUPE Local 1169 updates by adding your personal email below
News from the Alberta Federation of Labour
"We won't let worker health and safety be sacrificed on the altar of UCP politics again!"
A coalition of unions representing nearly 170,000 working Albertans has sent a joint statement to the UCP government demanding action to keep workers safe from the Omicron variant.
The unions say that during previous waves of the COVID-19 pandemic, the Alberta government put politics, ideology, and private employer interests ahead of the health and safety of workers in multiple industries including meat packing, retail, construction, education, long-term care, transportation, and health care.
Speaking on behalf of the signatory unions, Alberta Federation of Labour president Gil McGowan said "we won't let worker health and safety be sacrificed on the altar of UCP politics again."
Read the News Release HERE
Read the Joint Statement HERE
Read AFL President Gil McGowan's letter to Premier Jason Kenney HERE 
ACTION:  COVID is Airborne: With Omicron on the rise, we need better COVID-19 protections at work
During all previous waves of the pandemic, Jason Kenney & the UCP refused to acknowledge that COVID-19 was spreading in Alberta workplaces – and workers paid with their lives. We can't let that happen again with Omicron.
Join us in demanding COVID-19 workplace standards that will actually keep Alberta workers safe! No more excuses! No more putting profits ahead of worker health!
Send a message to Premier Jason Kenney, Health Minister Jason Copping, and Labour Minister Tyler Shandro!
Demand Kenney update COVID-19 health and safety standards.