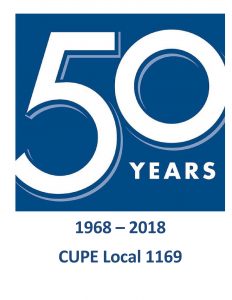 Did you know?…CUPE Local 1169's Collective Bargaining Agreement in 1969-1970 defined the work week as:
3.01  The working week for regular employees shall be 36 1/4 hours on a five (5) day week basis, except for the maintenance staff who shall have a 38 1/4 hour week and the cleaning women who may work up to 40 hours per week.  The days off shall be arranged by the Department or Branch Head concerned.
Whereas, our current contract defines the work week as:
9.01  The standard working week for full-time employees shall be thirty-five (35) hours per week made up of five (5) days of seven (7) hours each day from Sunday to Saturday.